Welcome to The Well!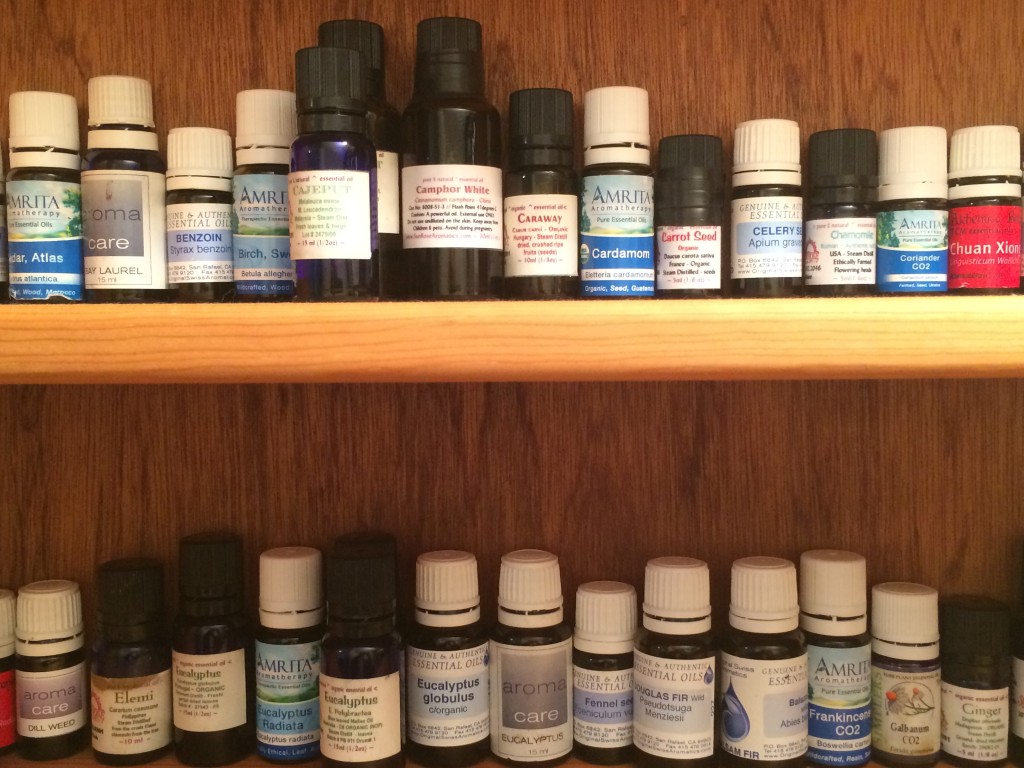 The Well – An Essential Oil Dispensary
The Well was created to offer a place where you can get your prescriptions for essential oil formulas filled. I will ship the formula to you or your clients, as well as offering pick-up in Asheville, North Carolina if you like.
Harness the Power of Essential Oils in Your Practice!
The Well makes it easy for you to harness the power of essential oils for healing. A full pharmacy is here at your fingertips. I carry the finest quality essential oils and the pharmacy is updates every month with new oils and fresh bottles.
Simple. Easy. Done.
It is simple. All you have to do is send me a note detailing the prescription you want filled. I will fill the prescription and send to you or your client. Orders will be filled within 5 business days if all oils are in stock.
You or your client can pay using PayPal or a credit card.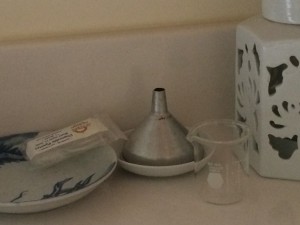 Minimum cost for a custom prescription is $10 plus shipping.
Minimum shipping and handling cost is $5 and priority shipping is available upon request.
If you wish to consult with me about choosing oils or creating formulas,
my time and expertise is available to you by appointment at $95/hour.
Oils in the Dispensary:
(Last updated 11/03/2017)
Anise Seed
Aniseed Myrtle
Angelica Root
Angelica Seed
Atractylodes
Basil Linalool
Bay Laurel
Benzoin
Bergamot
Birch, Sweet
Cacao (Absolute)
Cajeput
Camphor (White)
Caraway
Cardamom
Carrot Seed
Cedar, Taiwan Incense
Cedarwood, Atlas
Cedarwood
Celery Seed
Chai Hu
Chamomile, German
Chamomile, Roman
Chuan Xiong
Cinnamon Bark
Cinnamon Leaf
Cistus landeniferus (Rock Rose
Clary Sage
Clove
Coriander Seed
Cumin Seed
Dill Weed
Eucalyptus Citriodora
Eucalyptus Globulus
Eucalyptus Polybractea
Eucalyptus Radiata
Fennel Seed
Douglas Fir
Siberian Fir
Frankincense (CO2)
Galbanum (CO2)
Geranium
Ginger
Ginger (CO2)
Grapefruit, Star Ruby
Greenland Moss
Guggul
Helichrysum
Hou Po Ye
Jasmine
Jiang Xiang
Jin Yin Hua
Jing Jie
Ju Hua
Juniper Berries
Lavender (True)
Lavender (Wild)
Lemon (NOP)
Lemon Verbena
Lime
Litsea cubeba
Mandarin, Green
Manuka
Melissa
Mimosa
Mu Xiang
Mugwort
Myrrh
Myrtle (Green)
Murtle (Morocco)
Neroli
Niaouli/MQV
Orange, Sweet
Palmarosa
Patchouli
Patchouli (Aceh Barat)
Patchouli (Aceh Selatan)
Peppermint
Petitgrain
Pine Needles
Ravensare
Ravintsara
Rosealina
Rose Otto
Rosemary Verbenone
Rou Gui
Ru Xiang
Sandalwood
Savory, Winter
She Chuang Zi
Spearmint
Spikenard
Spruce, Black
Spruce, Hemlock
Su He Xiang
Tarragon
Tea Tree
Thyme thujanol
Tumeric, Wild
Vanilla Absolute
Wu Wei Zi
Xiang Fu
Yarrow
Zi Su Ye