Past Seminars
Change and The Power of Choice: An Introduction to Personal Medicine
March 11, 2017 9:30 a.m. – 8:30 p.m.
SomaSpace, 4050 NE Broadway, Portland, Oregon 97232
Do you navigate change with ease and awareness?
Do you know what your choices are?
In the face of change, are you able to stay connected to what really matters?
Change by force happens without our consent. It just happens.  Change by choice gives us power and agency in our lives. During this day together, we will investigate change through meditation practice, discussion and practical exercises. We will contemplate change from every angle, from the very personal to global, bringing together your experience of change in both yourself and your world.  Examining the nature of change, will increase and renew your capacity for vitality, suppleness, presence and joy. You will leave this introductory experiential session with practical tools, new understanding and the opportunity for ongoing one to one support to begin the journey into your own personal medicine. 
Group practice and instruction focused on connecting to your own experience.
Practical and powerful take-home meditation practices.
Ways into your own knowing in every  moment, the axis of personal medicine.
One to one discovery conversations tailored to your personal journey, goals and challenges will be held following our day together and be conducted by phone or online. 
In this live one-day meeting, you will get to experience a unique blend of meditation and Chinese medicine. Right now, a day is set up in Portland, but stay tuned for additional dates in Charleston, Austin and San Francisco.
Gimme Shelter: Ego and the Five Skandhas
Saturday, June 25, 2016 2-4 p.m.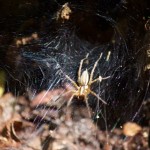 What if we saw our ego as something to be relied on, even grateful for?
What if we knew exactly how our ego was formed and how to manage its seemingly endless demands?
What if we cared for our ego just as we might care for our bodies, our homes or our cars? How would life be different then?
Most of the time we like to imagine that life would be better if we could eliminate our egos.  We'd like to stop listening to the constant stream of suggestions, complaints, demands and ideas that our egos seem to generate. But what if, instead, we understood the ego structure, took care to manage it well and began to appreciate how our ego gives us what we need to function in our world.
In this meeting, I will talk about the formation of ego via the five skandhas (heaps) also know as form, feeling, perception, formation and consciousness. We will look at how each of these skandhas operates in everyday life and ways to utilize this awareness in ending the battle of ego in favor of developing compassion and clarity in our lives
A Fearless Heart: Contemplating the Four Immeasurables
March 19-20, 2016
Springboard Studio, 530 Carpenter Lane, Philadelphia, PA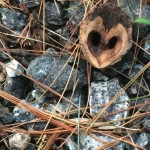 Would you love to be joyful without hesitation?
Would you like to offer compassion without reservation?
Would you like to discover unlimited access to your own open heart?
In this weekend workshop, you will learn a meditation practice that supports going beyond personal agendas, freeing access to your own innate human capacity for loving-kindness, compassion, equanimity and joy. Contemplating the Four Immeasurables, sometimes called the Four Limitless Ones or the higher emotions, brings us into direct contact with both our own obstacles and the freedom of our very nature, allowing us more and more choice in how we engage the world, calling forth your own fearless heart.
Meditations on Cause and Effect in the Buddhist Tradition
February 22-23, March 29-30, April 26-27, May 24-25, June 28-29 2014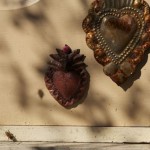 Who do you love? Who do you hate? And how do you know?
For most of us, life is driven by feeling and beliefs we cannot explain. Often, we can't even say exactly what it is that led us to shout, cry, laugh or become silent with rage. In five weekends together, using practices from the Buddhist tradition, we will explore the nature of habitual patterning, belief and human intelligence. These practices are designed to help us discover how we might free ourselves from unconscious functioning, creating more choice and real freedom in our lives.
Making Friends With The Enemy:  Meditations on Death and Impermanence
December 14-15, 2013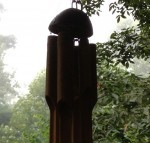 What do you really need?
Who do you think you are?
How do you know what you know?
In a relentlessly changing world, how can you stay connected to what really matters? In five weekends together, we will explore these fundamental questions using meditations from traditional Buddhist practice. Through group instruction and discussion as well as individual meetings and practice commitments, these weekend intensives will allow you to bring this practice into your own life. Meditating on death and impermanence will grow your capacity for vitality, presence and joy even as it invites you to begin to let go of the things you don't really need, freeing you into each moment.
"The funny thing about facing imminent death is that it really snaps everything else into perspective" Maximum Ride, The Angel Experiment by James Patterson