I completed all three phases of The Nectar of Plants, and would heartily recommend it. After 30 years of practice, and many continuing education classes, this one is at the top of my list. The material is compelling and challenging and Josephine has a remarkable facility with applying it to actual cases, and a genuine gift for teaching.
Maureen McManus-Powers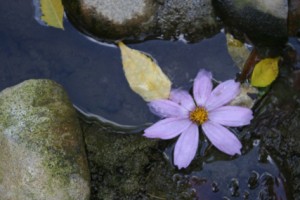 This is the best continuing education course I've taken. I enjoyed Josephine's energy and found her teaching style to be very helpful. I was able to immediately integrate the information into my practice and see clinical results. Essential oils have really expanded my treatment options because they can be used aromatically and topically making patients more compliant. I love them and I love this course.
Lisa Langlands, MSTCM, L.Ac., Dipl. Ac.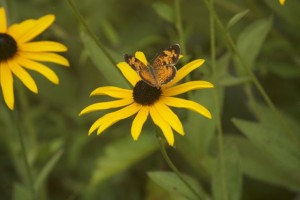 I cannot tell you how much I am enjoying the course so far! I plan on taking the next Part immediately. The colorful commentary and your amazing insight into how the organ systems show up is refreshing! I've been practicing for 25 years and studied at TAI. Oils are going to fit so nicely where I am on Capitol Hill, no one wants to take the amount of herbal supplements they really need. Very excited to get involved with the forum and learn more.
Allison Bower, Lic. Ac., M.Ac.
I took Josephine's class, The Nectar of Plants and loved the beautiful way she layered the oils special properties with conditions and how to combine the oils to treat the whole person. I always wanted to learn how to combine the oils to make an effective formula. I appreciated that we did that in each class to continually reinforce the concepts of managing the different imbalances in the body and how to get them to work together.
It was very helpful having the forums to ask questions and get feedback in and she was generous with her guidance. I am grateful to be able to listen to them as much as I wanted to and to have the time between sessions to integrate her wisdom and develop my own relationship with the oils. I am not an acupuncturist so the concepts took me some time to integrate into my being and way of looking at conditions and people and it is so much fun.
Judy Jarvis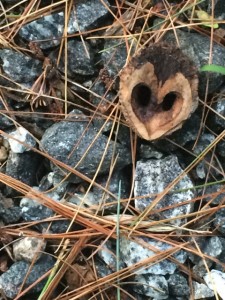 Exploring all the ways I might support people is important to me. Personally, I recognized that the use of essential oils was very therapeutic for me. My acupuncturist recommended that I check out Josephine's class as a way to explore and learn about the possibility of learning to use essential oils to help the people I work with. Because I am not an acupuncturist, I was uncertain if the class would work for me. Josephine was so supportive and available to help. This was the first online class I have taken, too, and I was uncertain if that would be a good learning format for me, but I live too far away to take the class in person. And now I am hooked on learning all I can about how to use essential oils, particularly in treating emotions and mental states which are, of course, connected to the blood and the body. The technology worked fine, I was able to ask questions during class, and Josephine was great about responding to my questions and messages on the forum. I am starting to work on custom formulas and really benefited from the example case studies we did in class. I know there is much more to learn, but I feel confident Josephine will be available to help guide me as I move forward. Go for it! This class is worth it.
Blythe Jamieson
Josephine utilizes an excellent teaching method, which she calls "layering". She introduces information little by little throughout the context of the course, which allows time for processing, creating a deeper and longer lasting understanding of the use of these fascinating oils.
Helen Papoulis
I've had so much fun listening to your lectures. You bring a breadth and depth of insight into working with Essential oils from your vast knowledge of Chinese medicine. Your approach to eastern medicine looks at core energetics from a TCM/Yuen vantage point. As a five element practitioner, I find that refreshing and interesting. It informs the work I do. You clearly have a master level understanding and love of essential oils and teach this material well. I value your insight into the necessity of creating formulas for individual patients, this is so important! After the Part One, I began incorporating the use of essential oils into my practice – with your help. Your responses to questions and inquiry are prompt and useful. As with any modality, learning this material well takes time and lots of practice. The resources you provide at your site, Essence Presence, make this a realistic goal.
Megan Godfrey
Essential oils have a wonderful counterpart to the acupuncture treatment. Essential oils can also stand on their own. As such they offer a whole world to the acupuncture clinician.
However, to be able to impart this knowledge and wisdom to the practitioner and student is not so readily found in our field. Josephine Spilka is the exception. Through this course I have found the knowledge to be able to help my clients navigate the anxiety, depression, sleep deprived, stress driven and ridden world we find ourselves in. As an accomplished acupuncturist and Chinese herbalist of 18 years, I was finding that my own experience was not enough. The disharmonies I am faced with are those whose branch and/or root is of the heart, will, and spirit. I have been struggling with how to meet these overwhelming needs in the critical times we as Oriental medicine healers are faced with. Ms. Spilka's course gives us the intellectual key to unlock our patient's doors. Her material is fresh, understandable, practical, and complete. Even before finishing her course I have been able to foster shifts of shen that have lasting value for my patients.
I do not say this lightly. I have not had the depth and breadth of information in any other essential oils course or literature I have attended or read. Ms Spilka is a natural teacher who will make sure the student understands the theory, and practical application of essential oils in the profession. Teaching the student how to make essential oil formulas and making available an ongoing support study group is an added plus, and the true hallmark of her excellence as a teacher in the profession.
Michele Salinas